A Call for Protecting the Health of Women Who Donate Their Eggs
By Judy Norsigian and Timothy R.B. Johnson, M.D | WBUR Boston | March 28, 2016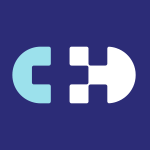 This opinion piece, published on WBUR's CommonHealth Blog, outlines the authors' key concerns related to egg retrieval, both for infertility treatment and research.
It includes a call for action – to gather better data on the risks – and provides additional resources for readers interested in learning about the issues and joining the efforts of organizations working on behalf of egg providers. This includes the Dartmouth, N.H.-based Infertility Family Research Registry, which is a voluntary registry set up to understand the health and well being of individuals and families created by ARTs and We Are Egg Donors, which provides a space for egg providers to talk about – and build community around – their experiences with egg retrieval.
Timothy R.B. Johnson, M.D., is chair of obstetrics and gynecology at the University of Michigan, Ann Arbor. Judy Norsigian is co-founder and past executive director of Our Bodies Ourselves.